SHAPE GUIDE
The Lise Charmel lingerie is created with a real expertise on both innovation and creation as well as comfort and well-being. Find which shape will sublimates you.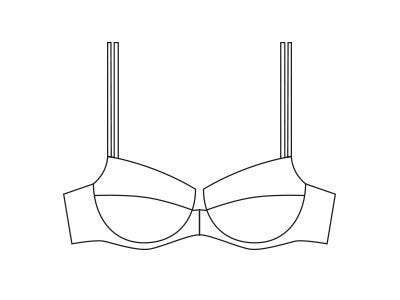 DEMI CUP
The demi cup bra offers a plunging neckline and a rounded look. This shape offers less coverage, the breasts are covered halfway up, its straps are far apart revealing an open décolletage.

Some styles have a vertical seam in the middle of the cup. It lifts the breast and provides a natural looking and rounded neckline.

For which chest ? The demi cup bra fits small and medium breasts because it doesn't cover the whole breast. Perfect fit with a V-neck, boat neck, deep square collar.
&nbsp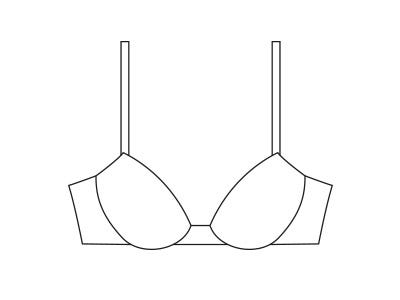 PUSH UP
The push up bra enhances the bust and offers a generous and plunging neckline. It sculpts and lifts the breast thanks to a thin centergorge and V-shape cups. The pads can be removable on some models to create more or less volume depending on the mood.

The carioca is a special push up bra : underwired bra with foam providing less coverage than the regular one for a seductive neckline.

For which chest ? This shape will fit every breast looking to create an open neckline. It provides an attractive and sensual decolletage.
If you are looking to create a curvy and fuller decolletage, the push-up will be your ally with its sculpting and reshaping effect. This shape fits perfectly paired with open necklines top.
&nbsp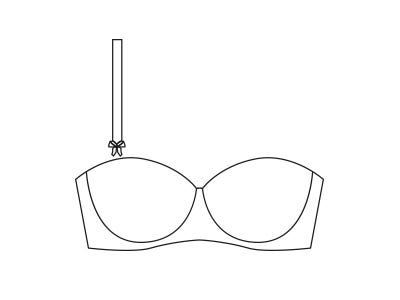 STRAPLESS
The strapless bra provides a light and discreet support. A small adhesive silicone band around the chest provides support. Bandeau can be worn with or without underwire.

Some styles have removable and multi-positions straps which makes it easier to adapt your lingerie to your outfit. Shoulders are totally free.

For which chest? Strapless bras fit small and medium breasts. As there is no or removable straps, there is less support. For bigger breasts, go for underwired bras with wider straps. Feel like wearing a bustier? The strapless bra will provides you support and discretion.
&nbsp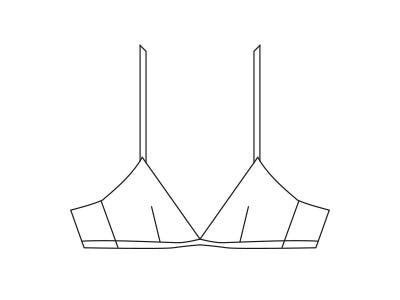 TRIANGLES
Triangle provides a natural looking and a plunging neckline. Trendy shape to be seen under clothes for seduction.

Selected in exceptional fabrics such as Calais lace or tulle, the triangle will enhance your neckline with finesse and lightness. The triangle bra can be with or without underwire.

For which chest ? For small breasts with no support needs. Perfect fit with V-neck.
&nbsp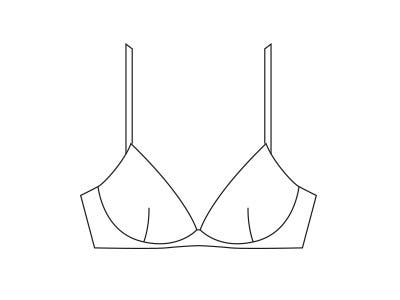 NON WIRE
Very comfortable and supple for a natural look. Most non wire bras are triangle or strapless bras. Bras without underwire can be padded to guarantee a great comfort and fuller curves.

For which chest ? For small breasts with little support needs.
&nbsp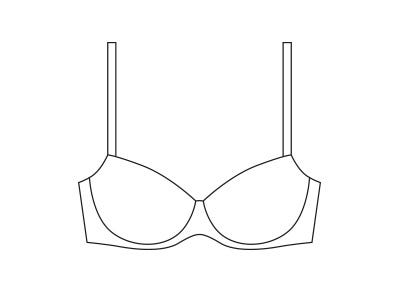 CONTOURS
For a rounded neckline. Contour can enhances the breasts depending on the style.

For which chest ? For all breasts thank to its support.
&nbsp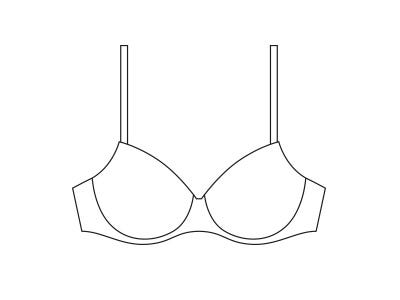 MOLDED
The molded bra is invisible and comfortable for a natural looking. Second-skin effect and seamless cups.

For which chest ? It fits every breast and is invisible under tight clothing.
&nbsp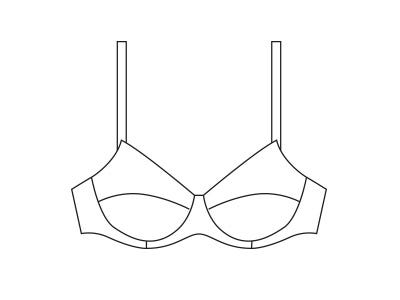 FULL COVERAGE
The whole breast is covered for support and comfort. Usually with underwire.

For which chest ? For every breast, especially for generous ones thanks to its excellent support that sculpts the silhouette.
&nbsp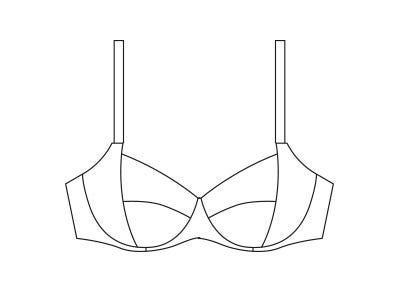 FULL FIGURES
Lise Charmel doesn't forget full figures and proposes cup sizes up to H cup, with a specific support. Straps and back of these styles are wider. A great fit signature of Lise Charmel.
&nbsp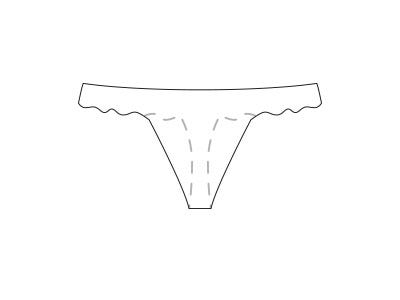 THONGS
Subtly discovers the curves and ensures perfect invisibility under garments. Thong has more coverage at the back than the sexy thong which is completely invisible for more seduction.
&nbsp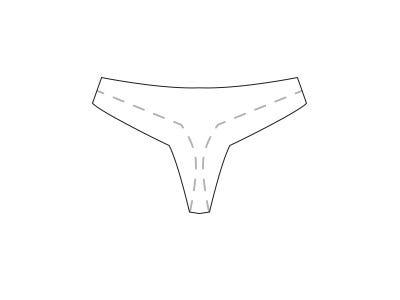 TANGAS
The tanga's cut provides more coverage on the curves than the thong. Discreet under garments.
&nbsp
PANTIES
Comfortable and nestling in the back. The Lise Charmel Fancy Brief has no transparency while the Italian Brief has a transparent back for more seduction. Fits every curves.
&nbsp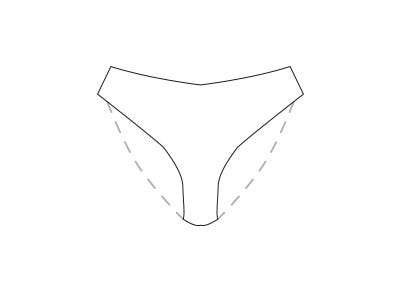 HIGH WAIST BRIEFS
Tummy control, full coverage, comfortable. Retro looking for a refined waist.
&nbsp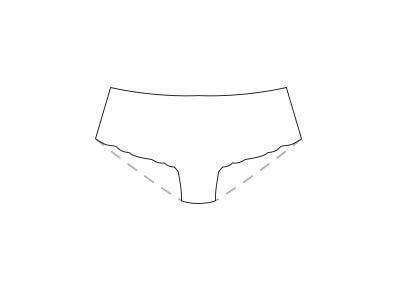 BOYSHORTS
Low-rise seduction shape. Slightly reveals the curves and subtly nest the sides. Made of lace, Printed fabric or with incrustations on the side, the boyshort provides seduction.
&nbsp
No matter what shape or style, you must feel comfortable wearing your underwear. Support, comfort and fitting are Lise Charmel creation team top priorities.