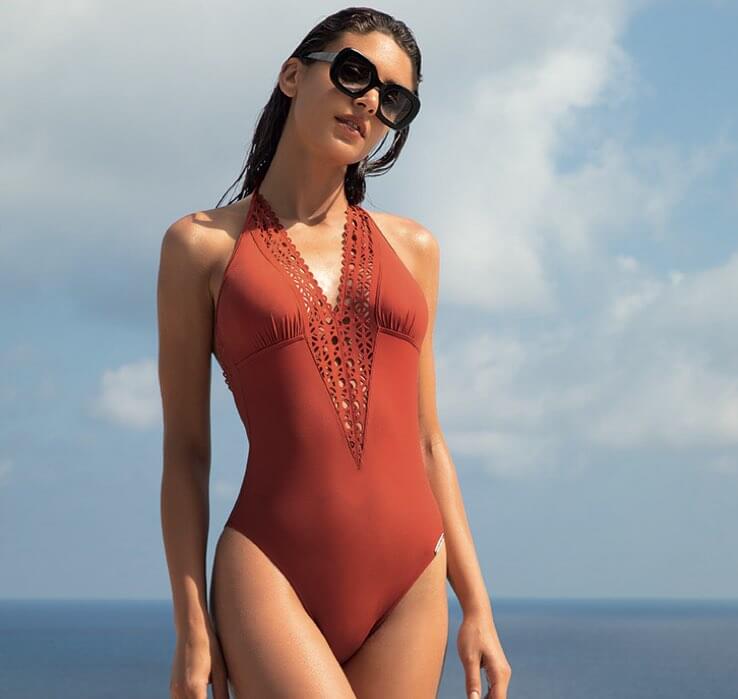 AJOURAGE COUTURE
Ajourage Couture, modern and sensual elegance with the unique know-how of Lise Charmel!
The clean cuts with openwork graphic patterns let the skin hint like a tattoo. Lycra Beauty certified, the breathable nerve mesh gently sculpts with a natural allure and allows exceptional well-being. This material protects the skin from UV rays. It guarantees the good resistance of the colors to seawater and chlorine.
New colors: Curry, Sienne, Bleu Crystal (navy).
ENERGIE NAUTIQUE
Energie Nautique, a sporty chic spirit for a contemporary and graphic look. The new cuts, underlined by a striped elastic band, highlight the body.
The soft and light, opaque and lively mesh accompanies the movements with a unique comfort (adjustable straps) and a perfect fit. Lycra Xtra Life certified, the material guarantees color resistance to seawater and chlorine and protects the skin from UV rays.
Color Khaki, white-navy-copper striped elastic.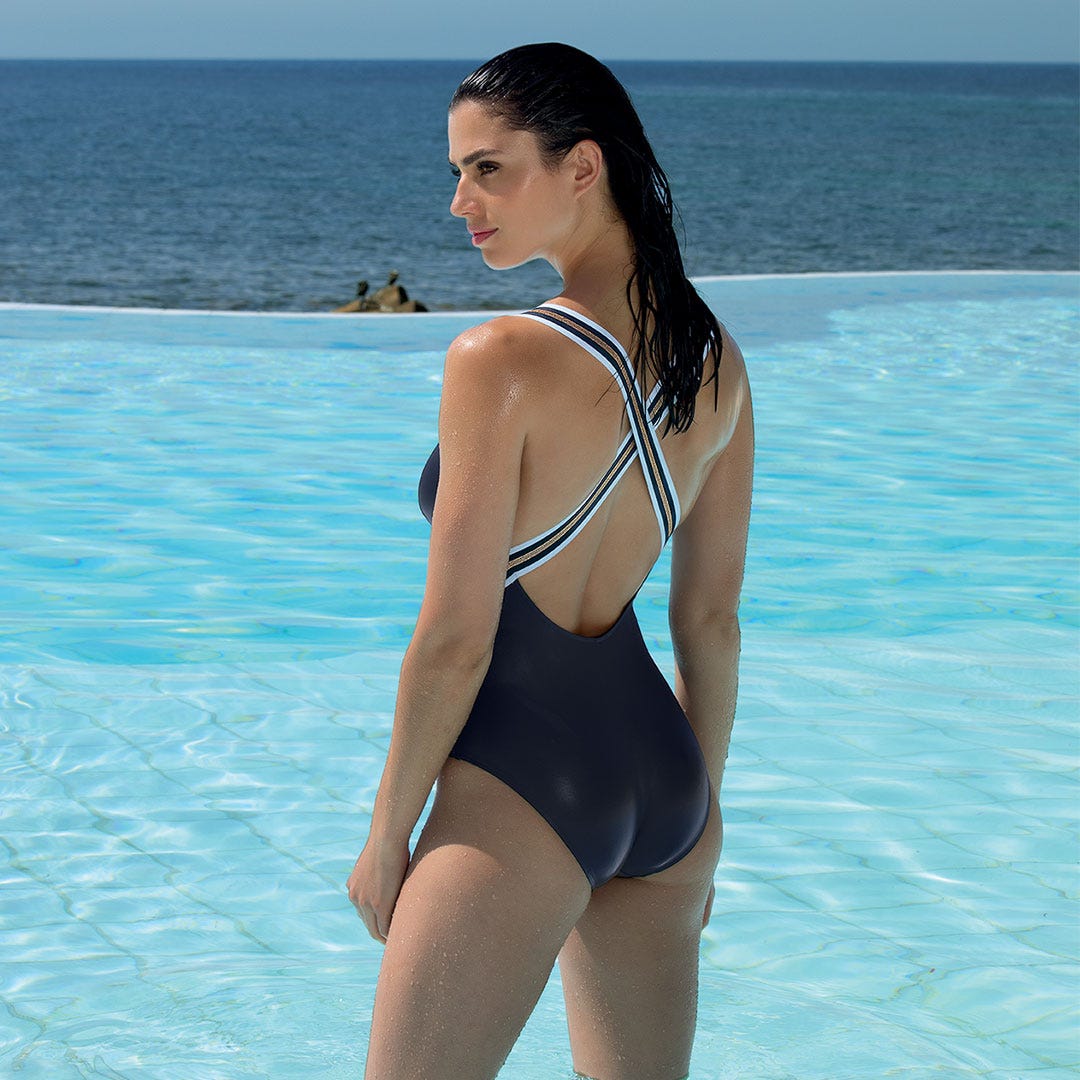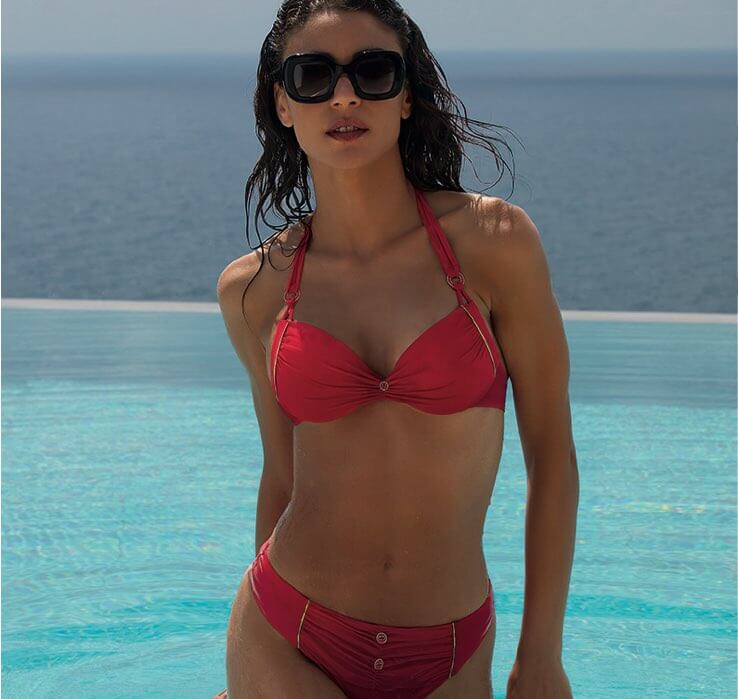 PLAISIR REGATE
Plaisir Régate, a modern and chic Cruise line with natural elegance. The draped cuts are underlined by a fine border gilded like a gold thread. The shapes gently shape the curves of the body. The nervous elastic woven material allows to achieve luxurious pleats with perfect comfort and fit. The Lycra Beauty certified material protects the skin from UV rays and ensures good color resistance.
Cruise Colors: Rouge Hibiscus, Bleu Régate.
FEERIE TROPICALE
Tropical Féérie, a free and chic silhouette with a vibrant print of wild vegetation where a zebra is hiding. Refined finishes mix twisted ties, cut leaves and fine golden jewelry with logo. The soft and nervous mesh Lycra Beauty certified, offers comfort and perfect support. It effectively protects the skin from UV rays. Beachwear, Dress, Wrinkle-resistant jumpsuit, comfortable to wear. Magnificent Sarong with a zebra.
Colors: Tropical nature on a white background.