Sensation Plaisir
The unique and sensory experience of a tonic material, as flexible and light as stockings.

A mesh of a unique finesse, of exceptional softness. Cuts with pure design and sensual comfort of a material unsuspected under clothing. A real second skin, for a silhouette with a natural and elegant appearance. A range of timeless basic colours, black, Ecru pearl and cosmetics.
Discover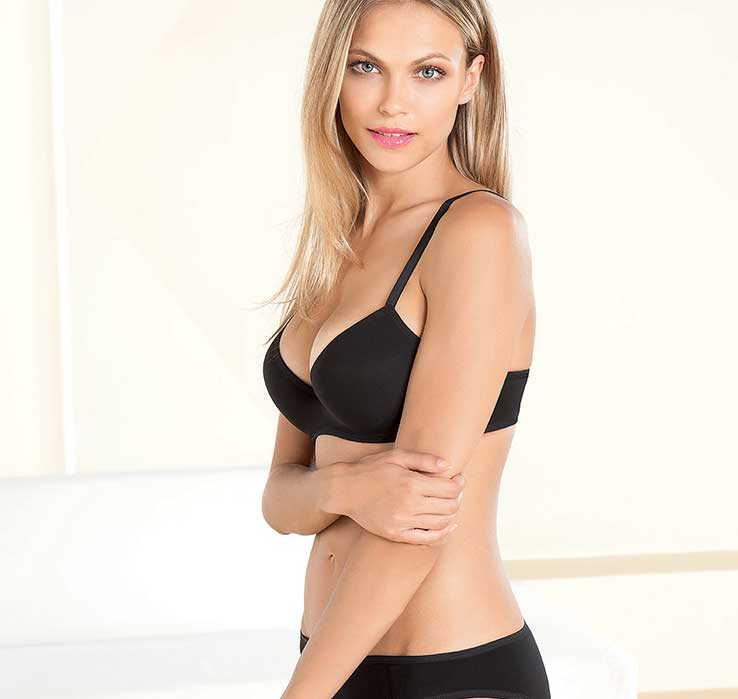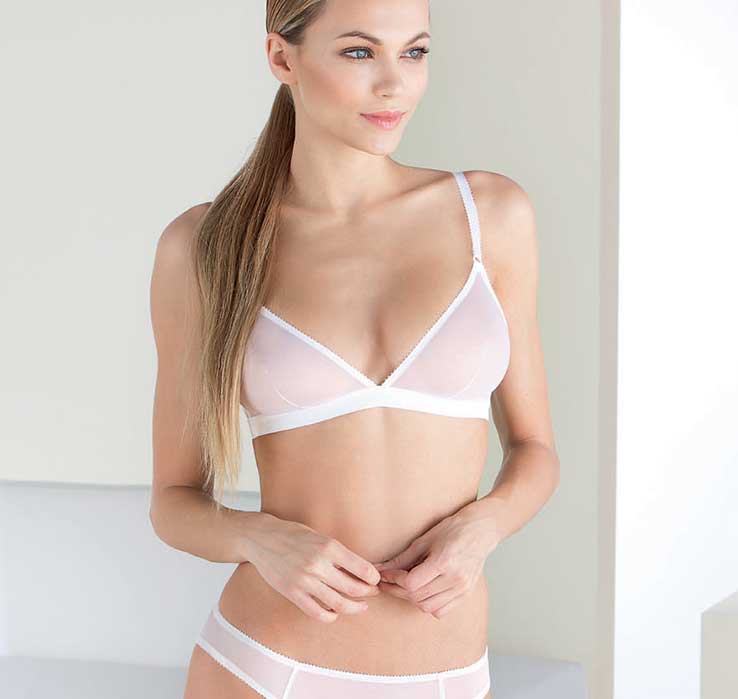 Révélation Beauté
Discreet and intimate seduction of the semi-transparency of a tulle-like fabric in soft and light styles, of a refined wisdom.

A modern, comfortable line, easy to wear under all circumstances. The attractive simplicity of the pieces bordered simply by an elastic picots.
Discover
Satin Séduction
A line with a light, seductive and feminine shaping. A soft, thin, dense satin fabric that allows a good maintenance.

A glamorous silhouette in a sleek design with the sophisticated aesthetics of a small strip of Calais lace with a "tie" pattern.
Discover